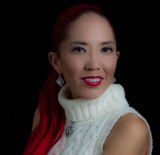 Email
-
Health Benefits Account Manager
Jennifer M. De Coito joined Aniello Insurance Agency in June of 2014 as Account Manager of our Benefits Department.
Ms. De Coito has spent nearly fifteen years establishing a carrier in the insurance industry specializing in individual and employee benefits.
Prior to joining Aniello Insurance Agency, Ms. De Coito was with Wells Fargo Insurance Services and Word & Brown General Agency.
Born and raised in Hilo, Hawaii, Ms. De Coito attended the College of Notre Dame in Belmont, California majoring in Political Science.
A resident of Nevada since 2010, Ms. De Coito is an active volunteer with ProCare Hospice of Nevada and is a member of the Dress for Success Southern Nevada Little Black Dress club.
When not working or volunteering, Ms. De Coito enjoys experiencing all that Las Vegas has to offer; from great food with family and friends to attending concerts and enjoying the amazing nightlife. She is an avid football fan and enjoys spending time with her family, which includes her two dogs Logan and Asher.