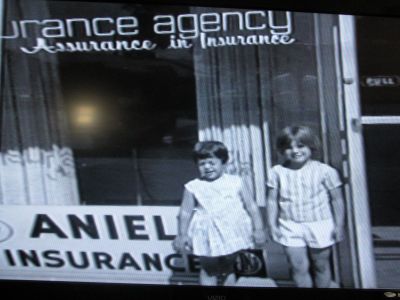 Aniello Insurance Agency was started in 1964 by Al & Jean Aniello. At that time the population of Las Vegas was under 100,000 and the hit movie "Viva Las Vegas" starring Elvis Presley and Ann Margaret was just released. Since then our agency has grown with Southern Nevada and adapted to the wants and needs of our clients to become one of the largest full lines independent insurance and brokerage companies in Nevada.
As of April 1, 2020, we have joined with Assured Partners. Founded in 2011 as a national partnership of leading independent property and casualty and employee benefits brokerage firms, who are now one of the largest brokers in the nation with offices in 38 states and two countries. Together with our local, small firm-personalized service mentality and Assured Partners vast resources in risk management, we can assist any size company with their insurance program needs.
Aniello Insurance continues to provide all lines of insurance protection to wide ranges of industries including but not limited to contractors, health care professionals, commercial business and technology firms, and individuals. We have earned the reputation as a firm who provides our clients with superior, pro-active customer service. Our agency is licensed with several financially superior companies and not limited to a single appointed carrier allowing us to research the market place and offer an insurance program that specifically meets each customer's requirements and budget.
Our experienced staff is committed to cultivating strong productive relationships among associates, clients, and insurance carriers and we work to remain true to the values and principles of placing the customer first. These guiding principles have been at the core of our success for over fifty years.